When Gail and John O'Connor decided to enhance their existing condo with a sunroom to expand their home's space and function, they reached out to Security Fence to do the job.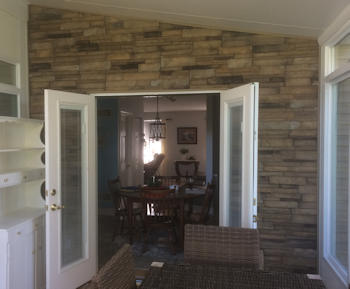 The attractive and functional 4-season sunroom that they chose was created by our Security Fence designers and installers. The O'Connors were able to choose multiple aspects of the final design, and they elected to upgrade the project to include a stunning Versetta concrete stone wall.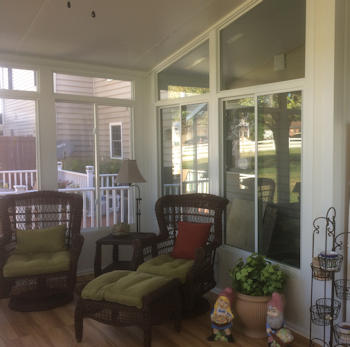 This custom-built room was designed to hide the existing gas and air conditioning units yet allow for easy access. The remaining walls and trim are made of PVC, and the roof is an aluminum material which can be shingled. The gabled roof maximizes backyard viewing through the use of multiple sizes and shapes of windows and allowed for the addition of a ceiling fan.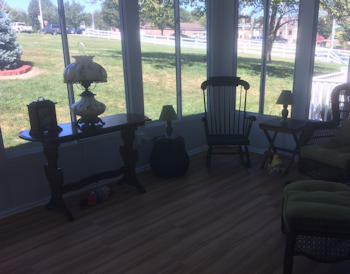 All of the insulated, argon-filled windows have both a glass and screen option -- a convenience as the seasons change, and they can easily be opened for cleaning.
If you are planning to add a sunroom to your home or business, then why not speak with our experienced designers to discuss your ideas, have your questions answered and/or get a quote? All of our sunrooms are designed to satisfy our customers' specific needs.
In fact, read below what the O'Connors had to say about their finished project.
We are recent customers of Security Fence Company. We selected them to install our Sun Room, and we are glad we did. The whole procedure was explained before the work began. The installers arrived to our home on time each day and immediately began working. They worked as quietly as possible and left our property neat at the end of each day. The job was completed on time and within budget. The workmanship is excellent. We love our Sun Room! -- John & Gail O'Connor